Canteen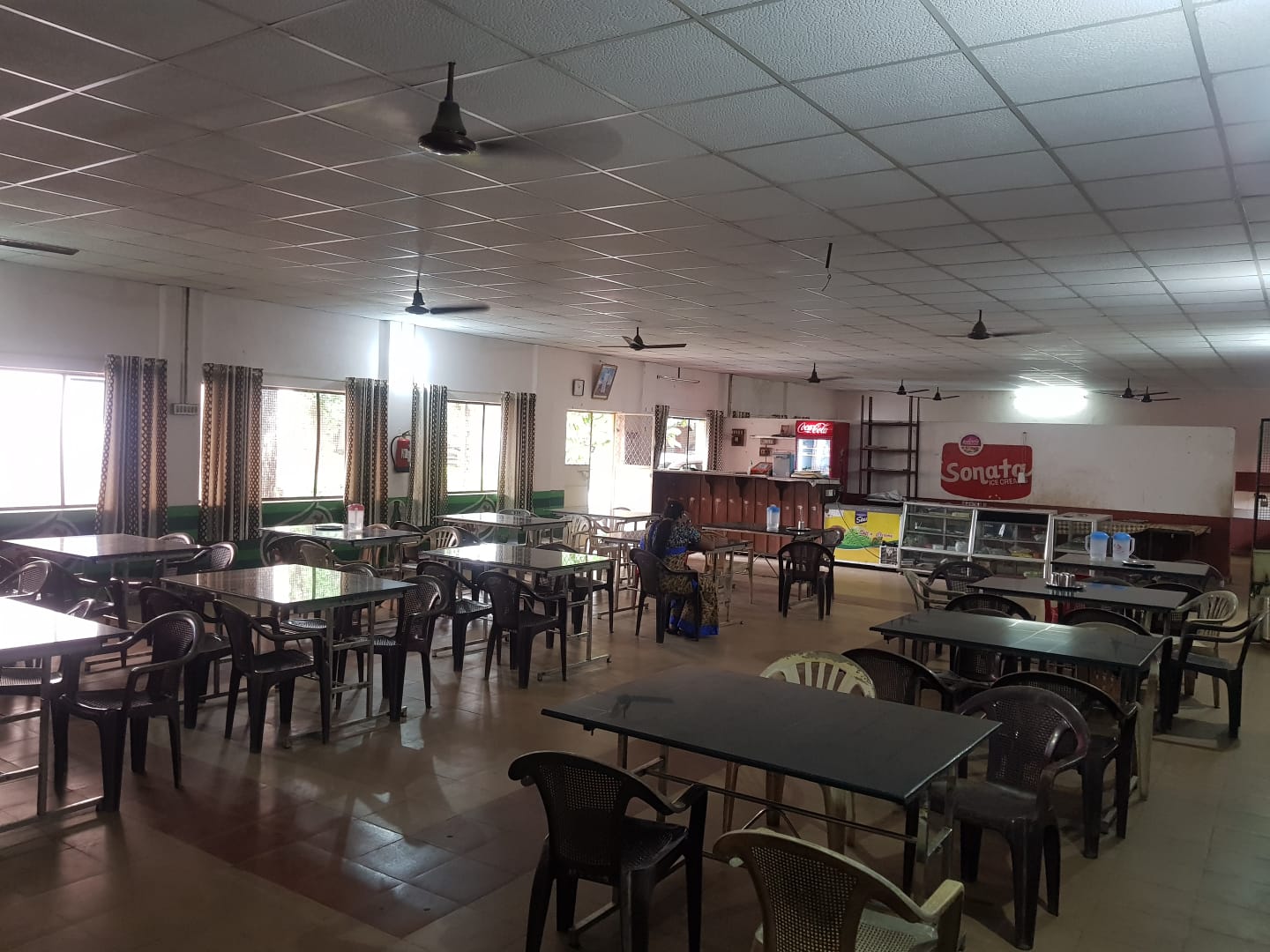 College canteen is located at a easily accessible area to all departments. Variety of refreshments and meals available at the college canteen at affordable rates. Adequate seating facilities are provided to accommodate students and staff even during peak time. It tends to be the most popular place on campus, not only for physical refreshment but also for student bonding, discussions and even work on assignments and projects.
Auditorium
College has a well furnished auditorium, located in the main block. It has a seating capacity of 800 audiences. The auditorium is used for activities such as seminars, guest lectures, cultural activities,important functions and meetings of students and faculties, department functions and other events. The auditoriums are equipped with latest public addressing,LCD projectors and comfortable seats.
Seminar Halls
The college has 1 main Seminar Hall and 5 departmental seminar halls. All are aesthetically designed. The seminar hall is facilitated with the latest technology and is well – equipped with multimedia projectors. which provides a special ambiance for every event. It makes possible an ideal setting for carrying out various conferences and delivering lectures. Each has a seating capacity of 100 people. Each seat is equipped with a pull-out writing 'tablet' to support note-taking.
Sports & Games
There is an Outdoor Stadium with 400 m tracks for Atheletics (and the same is being used for Cricket, Football and Hockey.) Volley ball Court, Basket ball Court, Ball badminton and Tennis Courts are also available. There is an indoor court for Shuttle Badminton and Table Tennis. Also, there is a Gymnasium with Multi GYM of 16 stations and other weight lifting facilities.