Achievements & Activities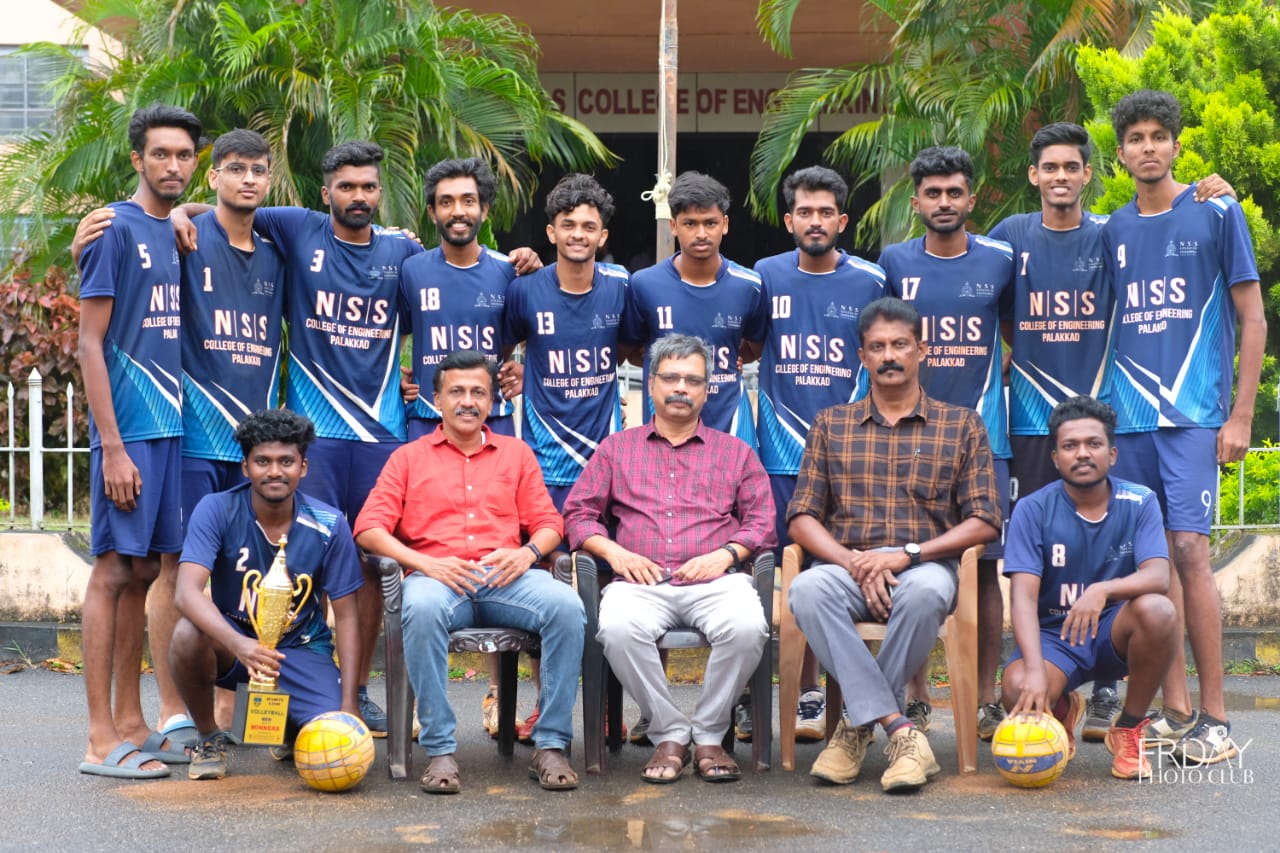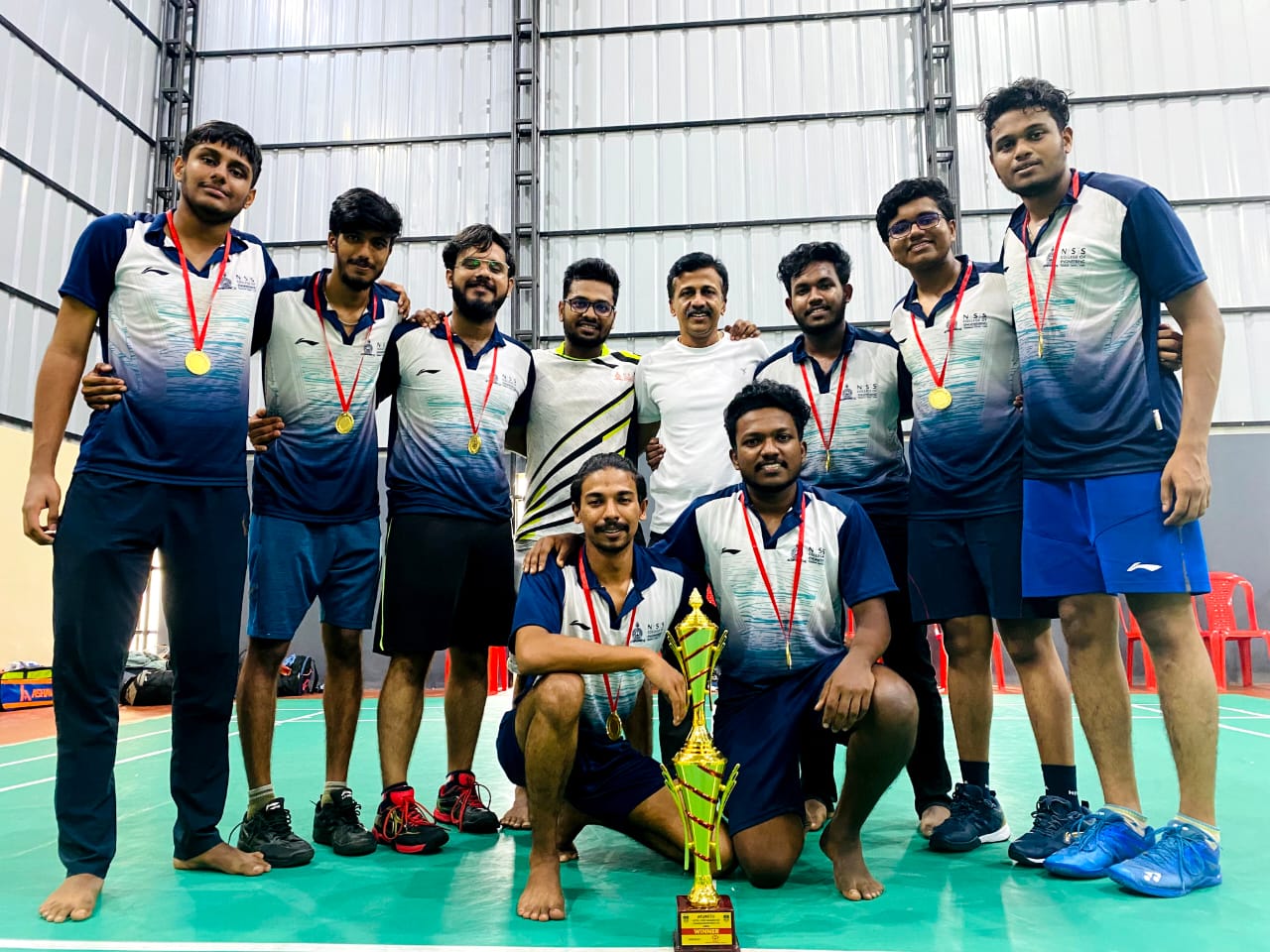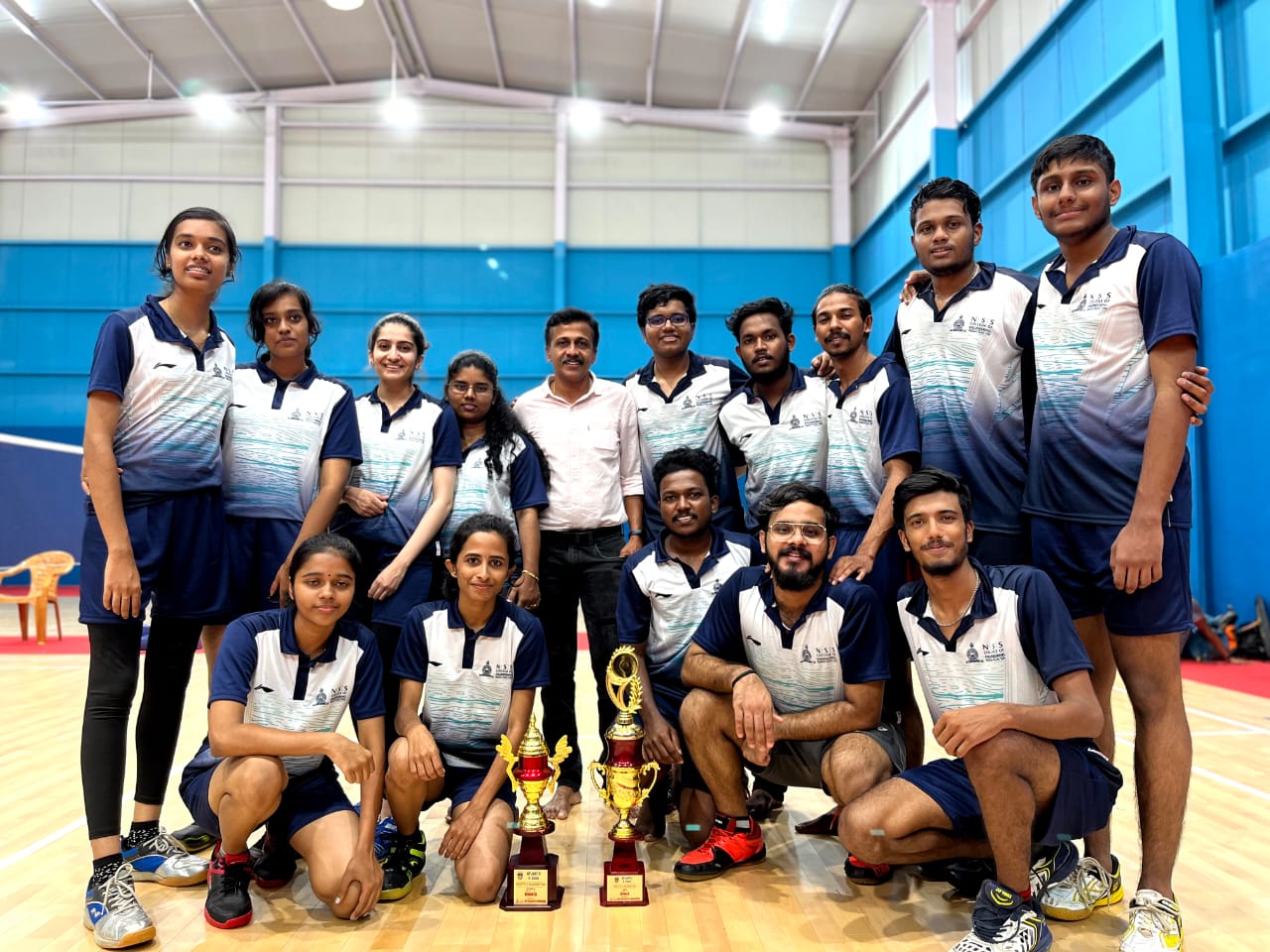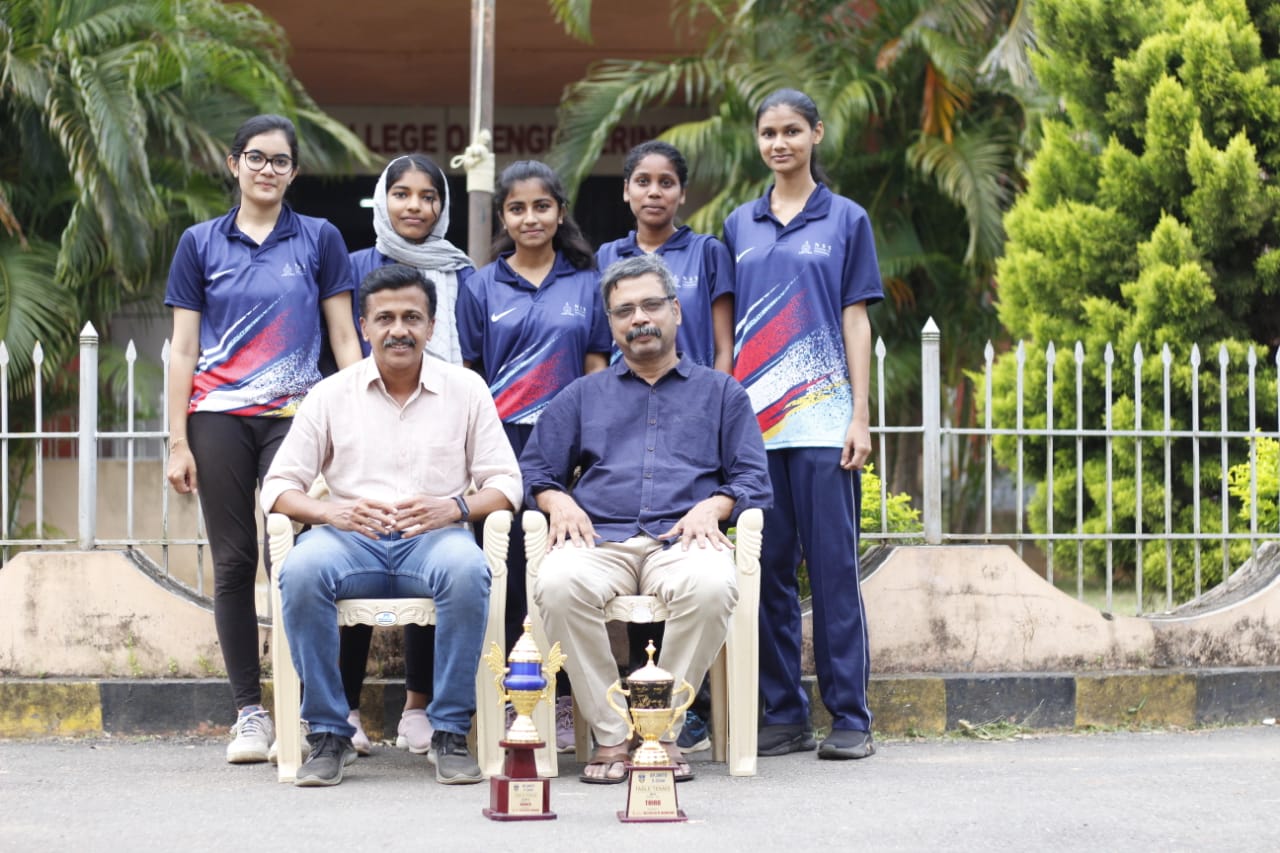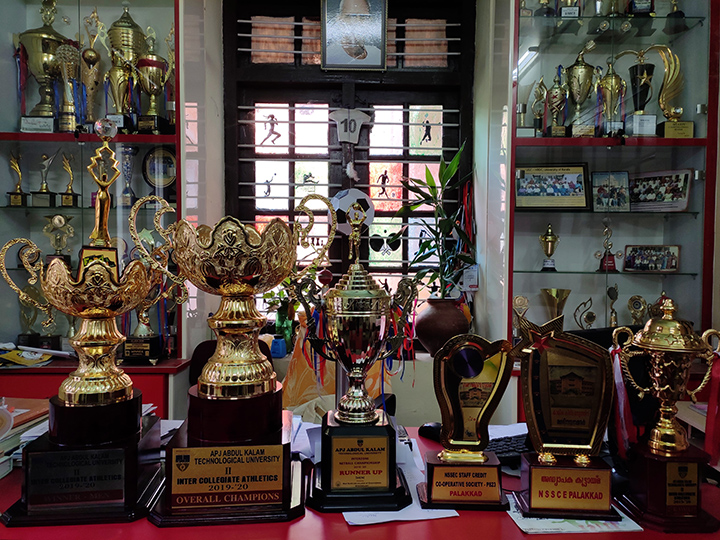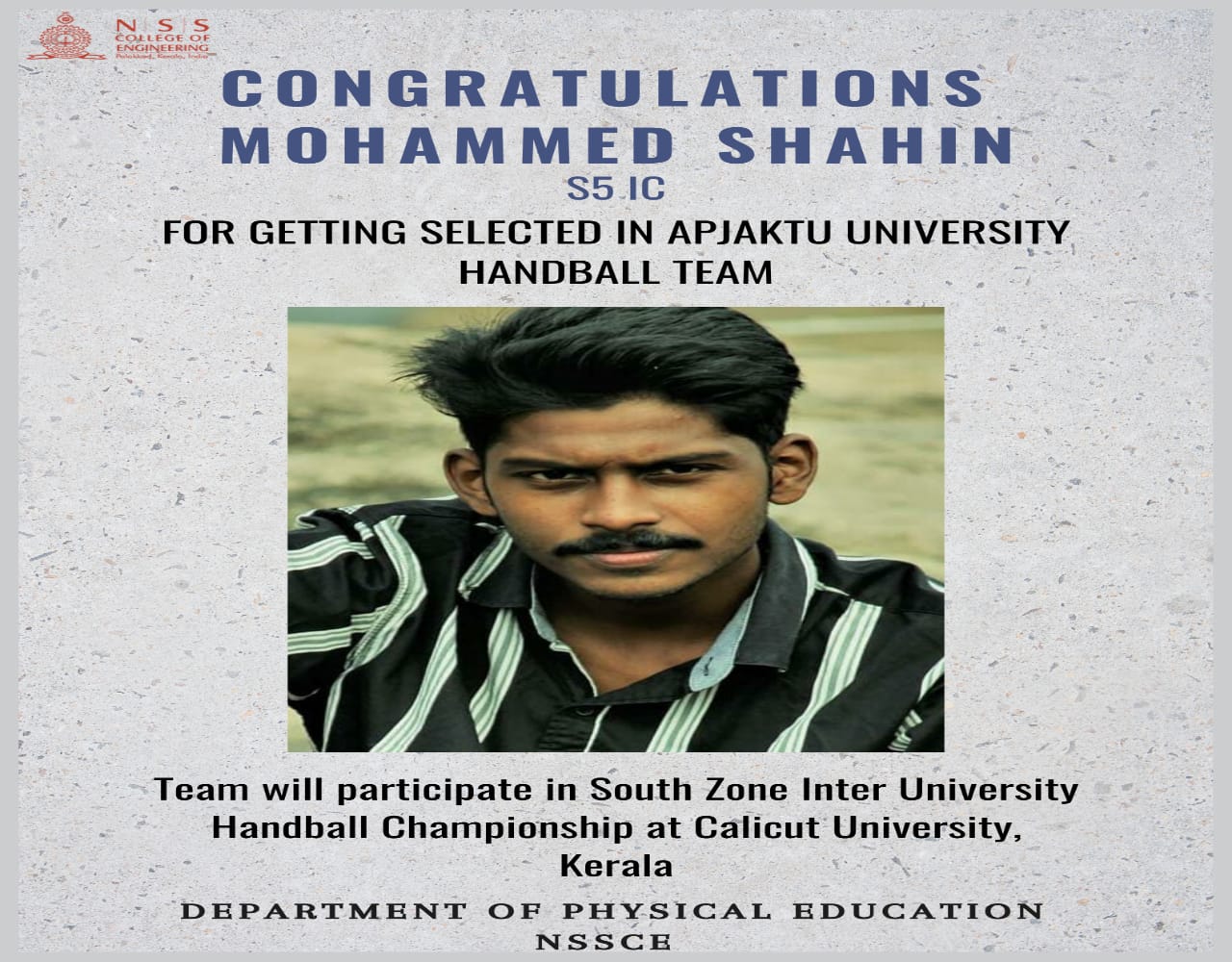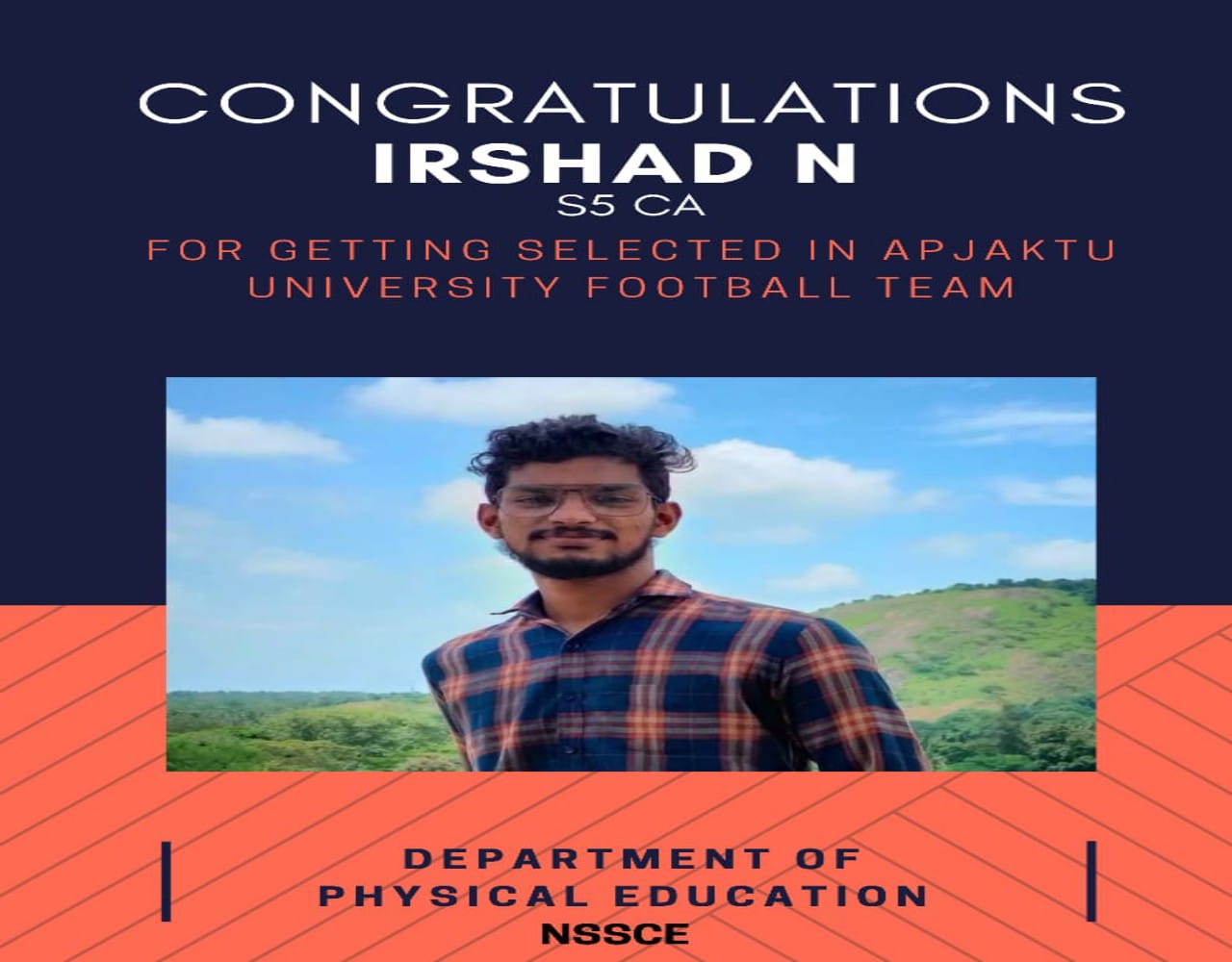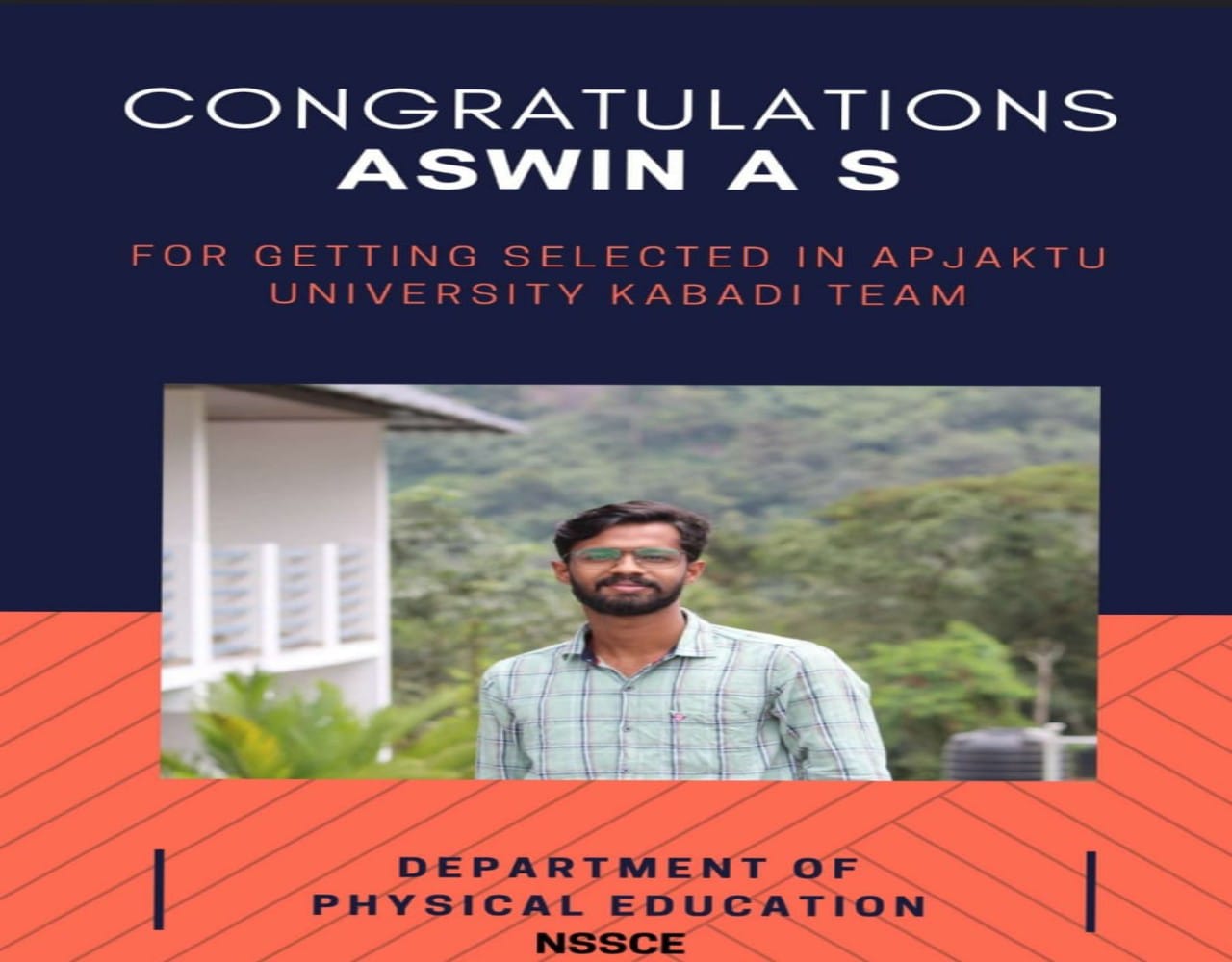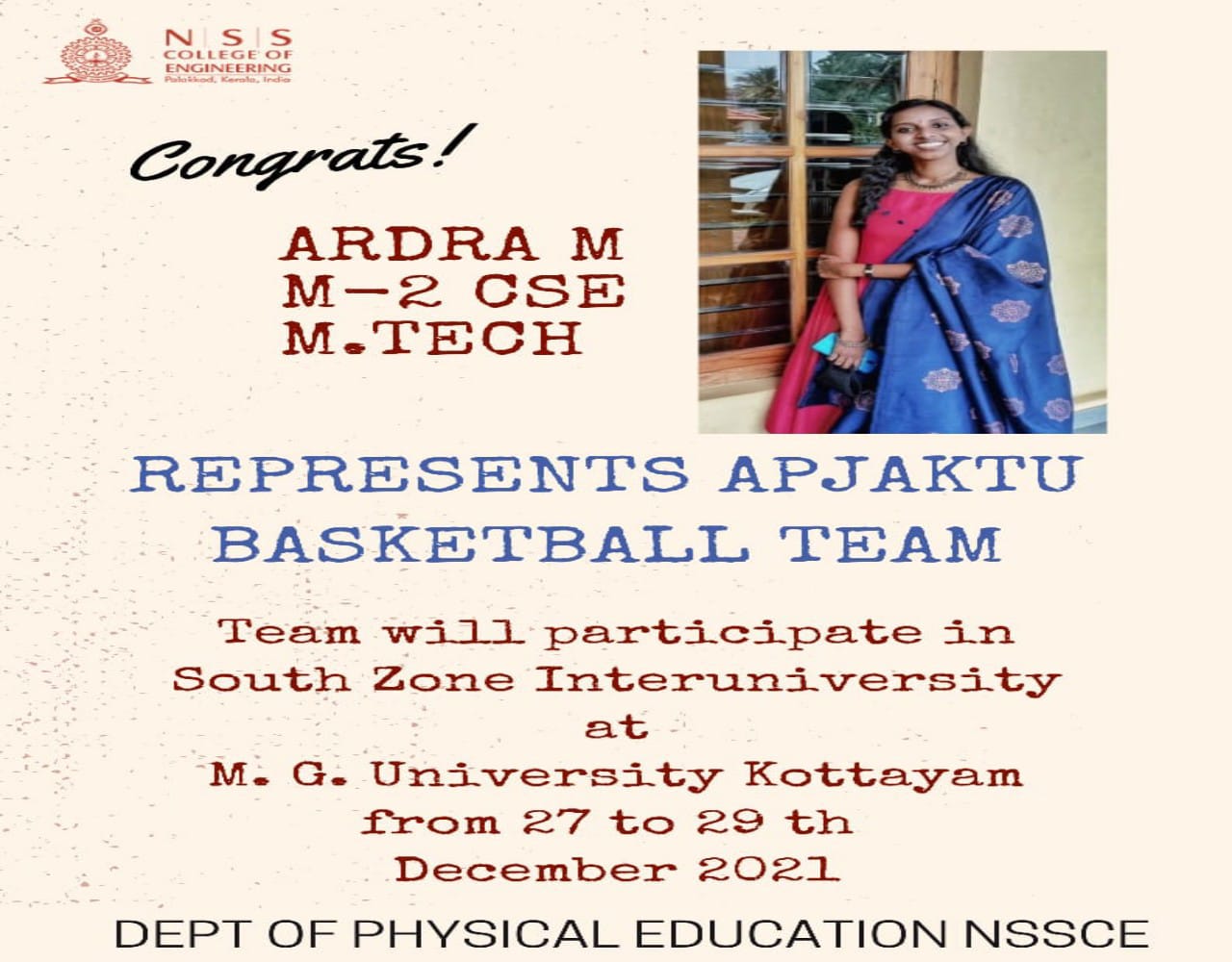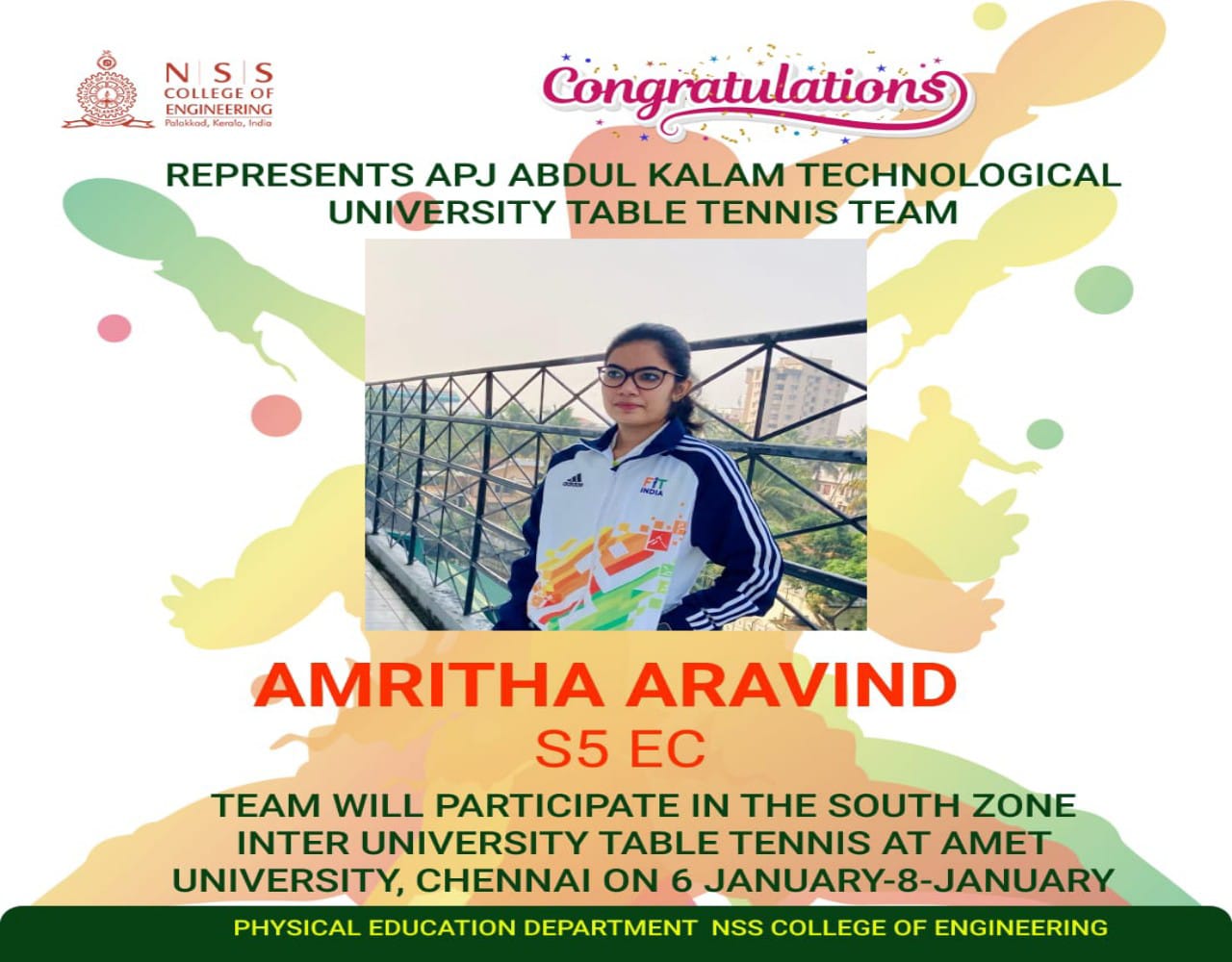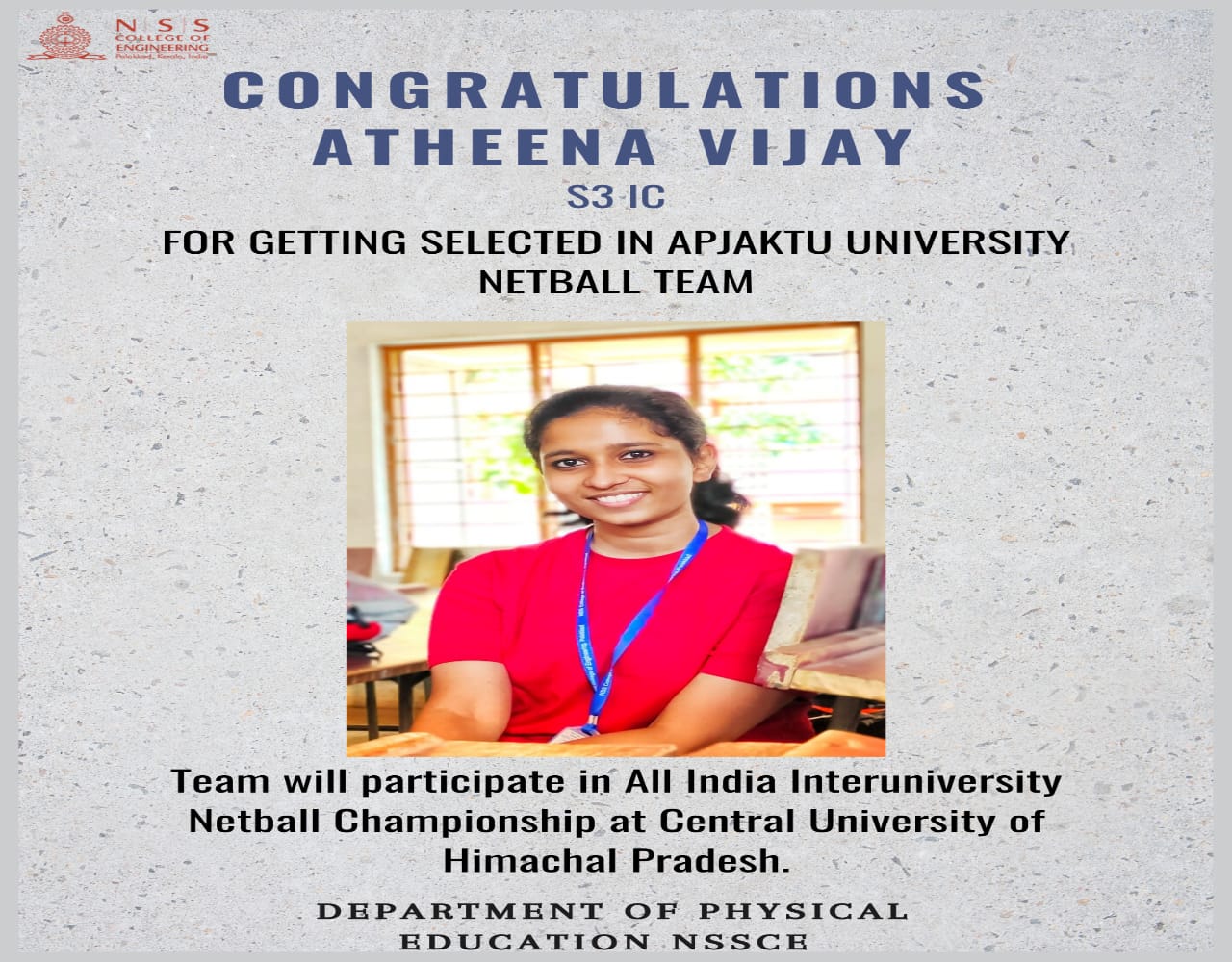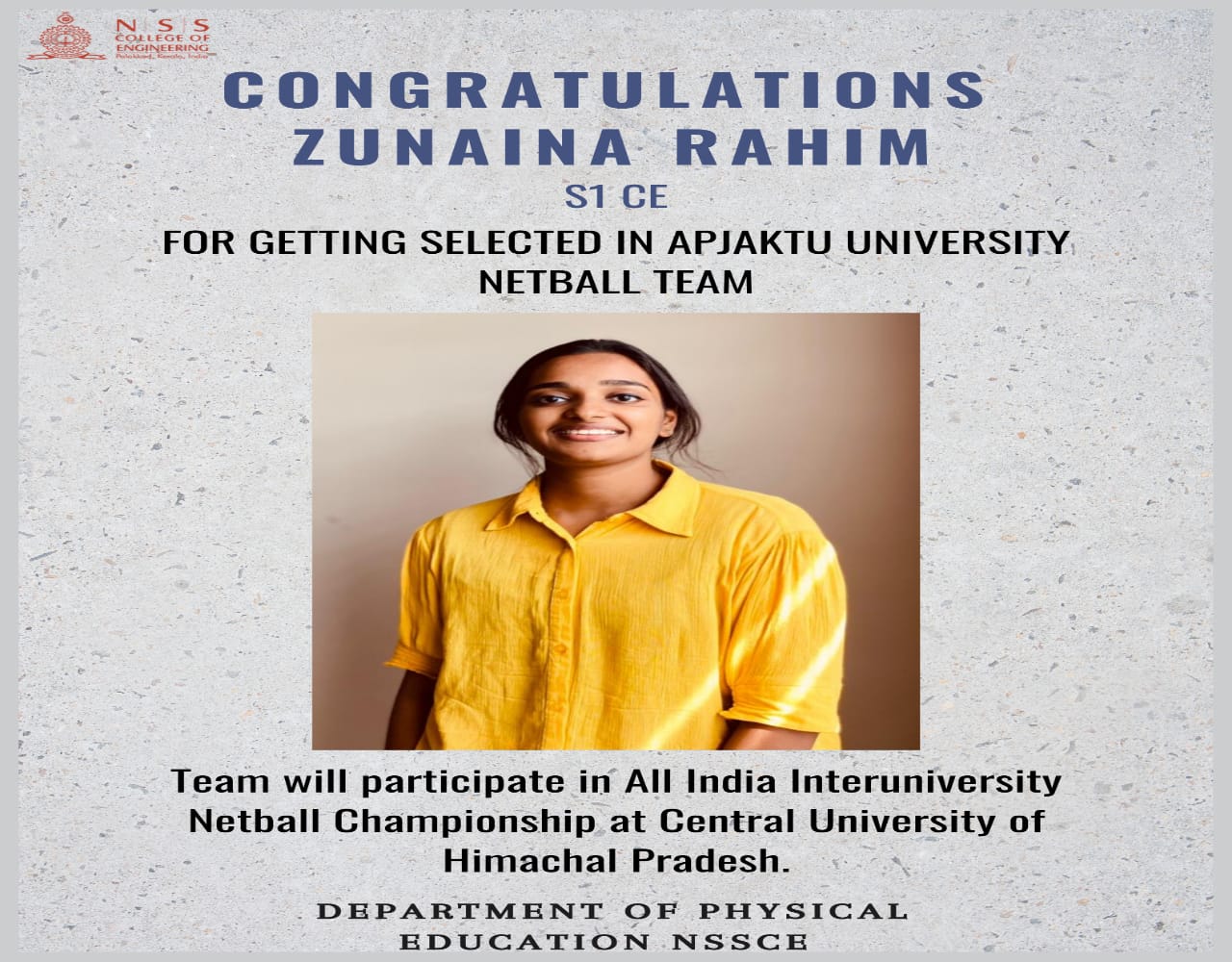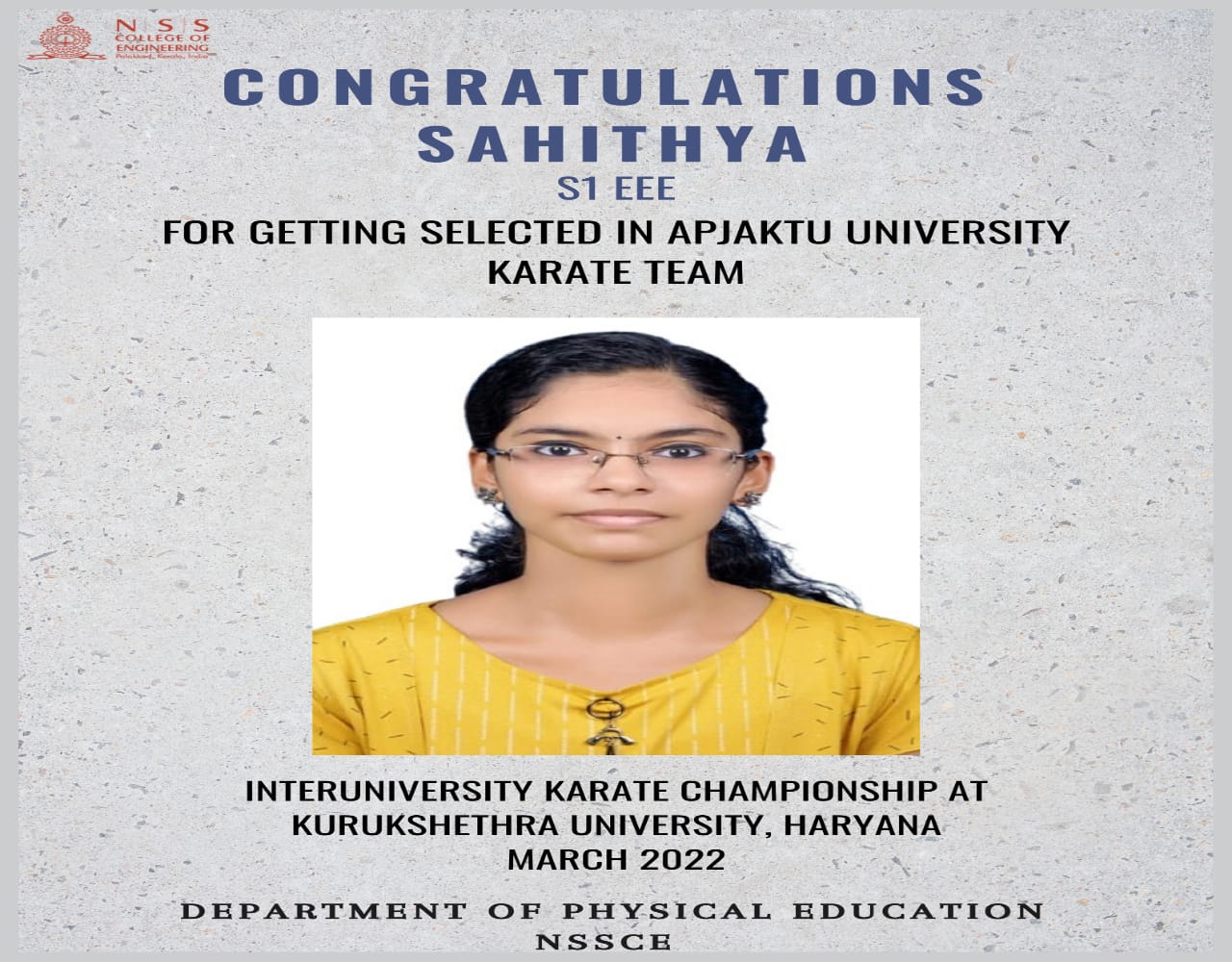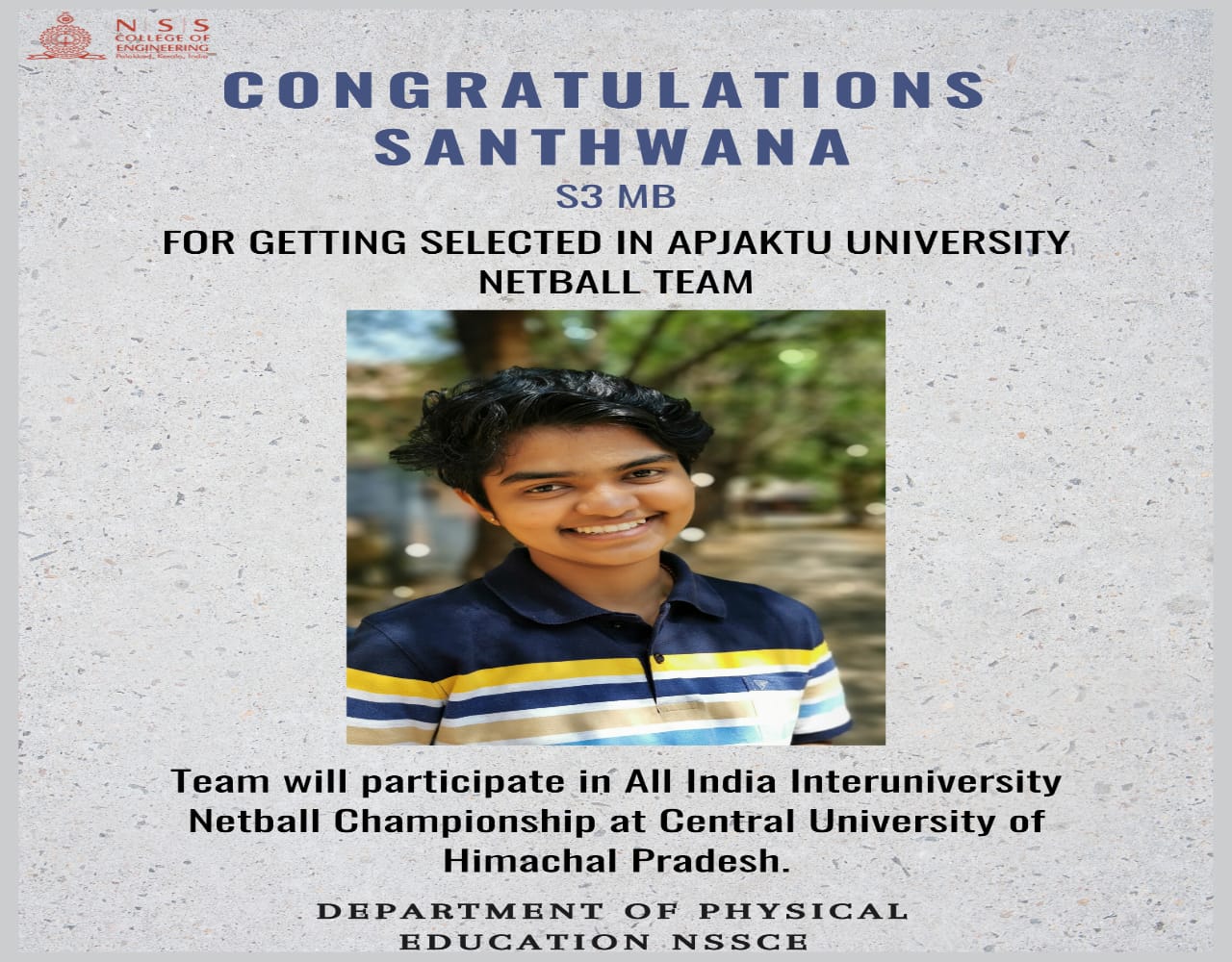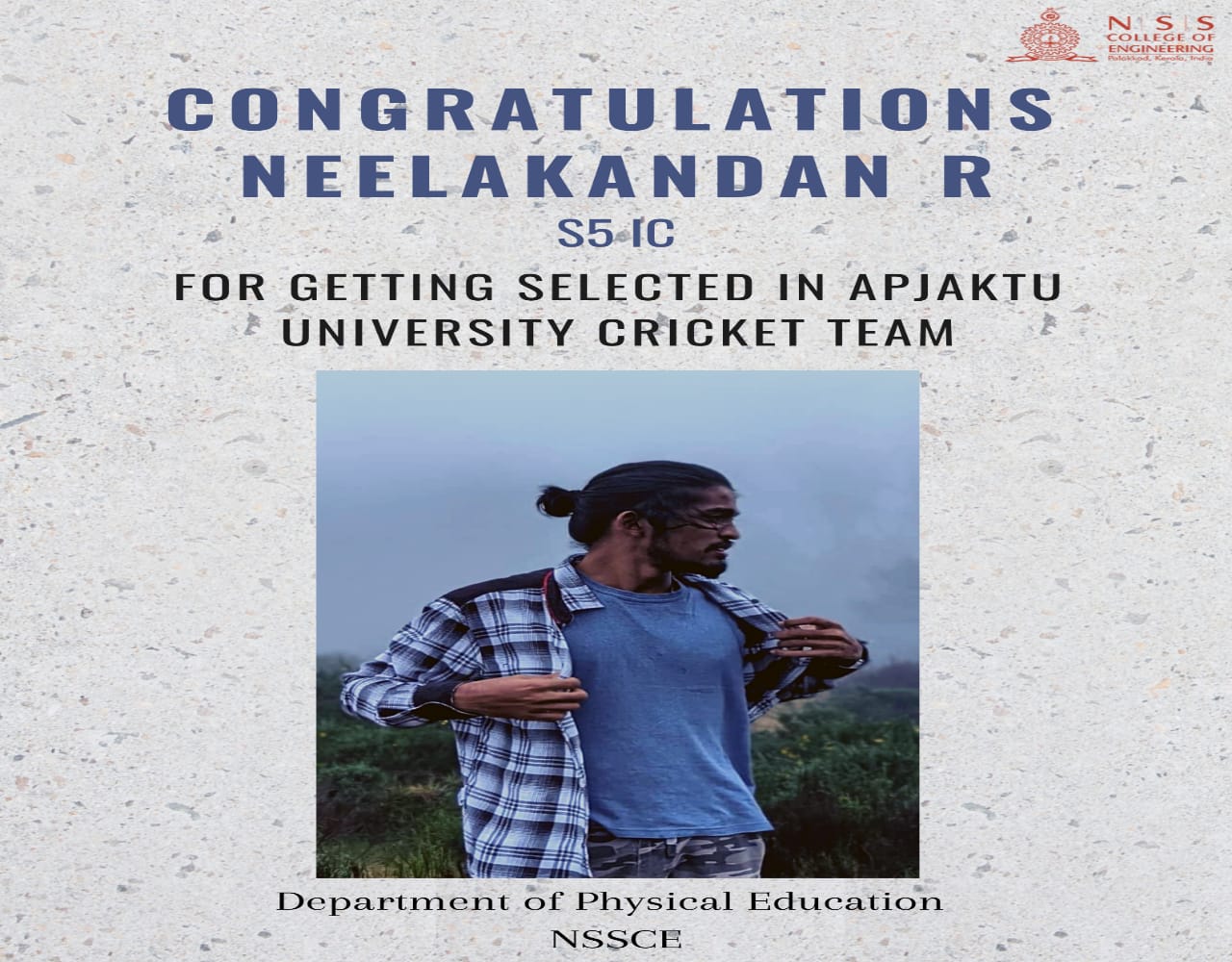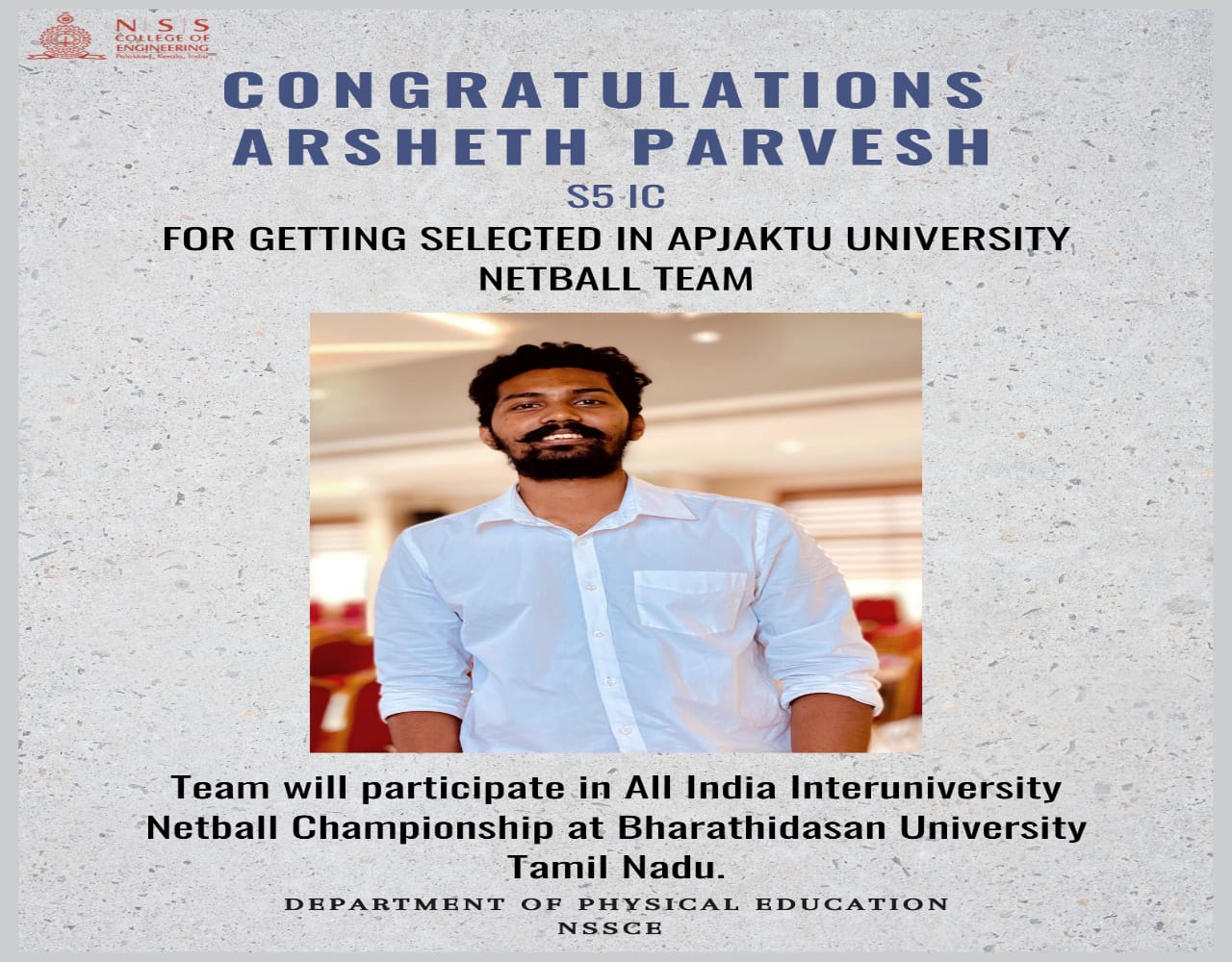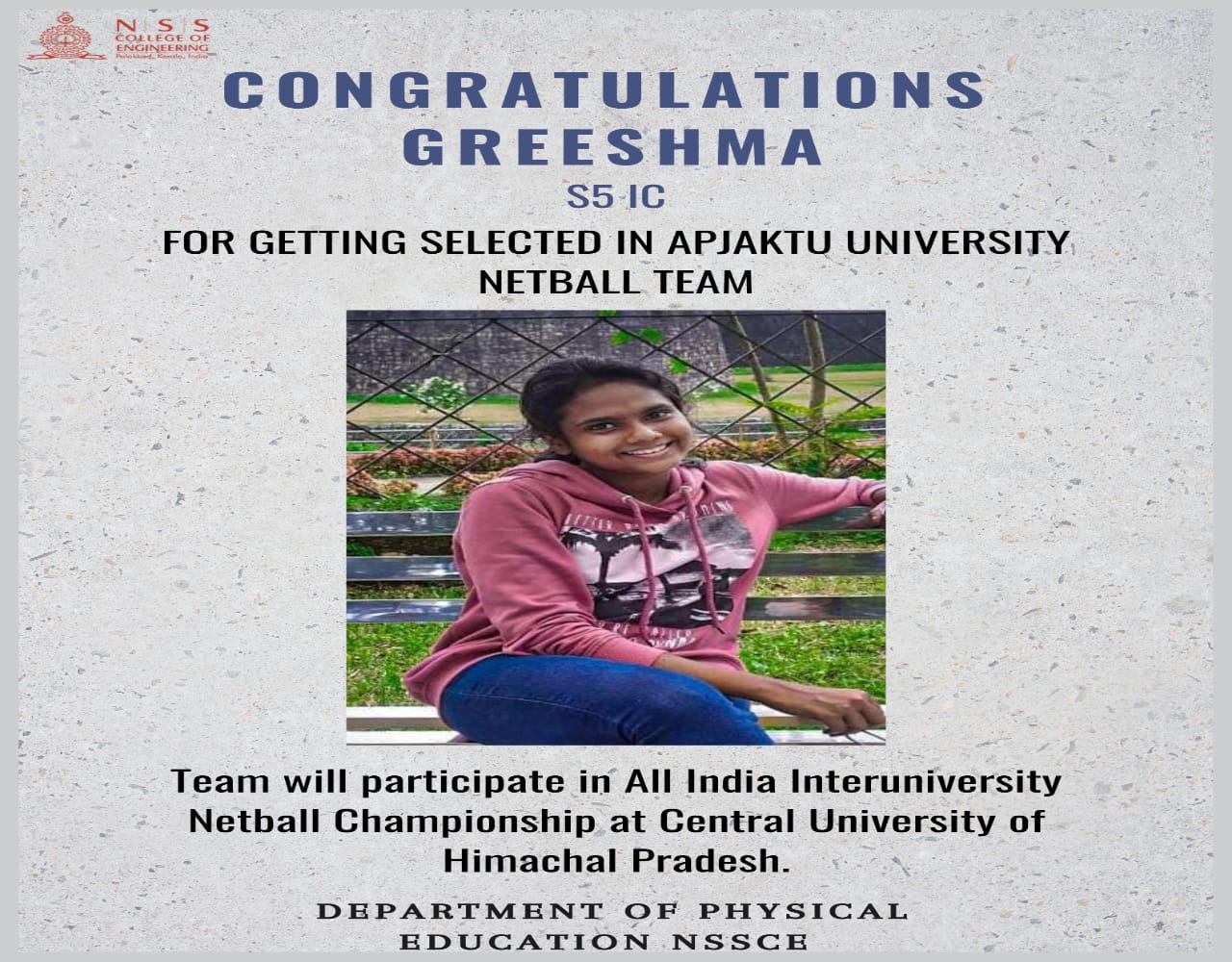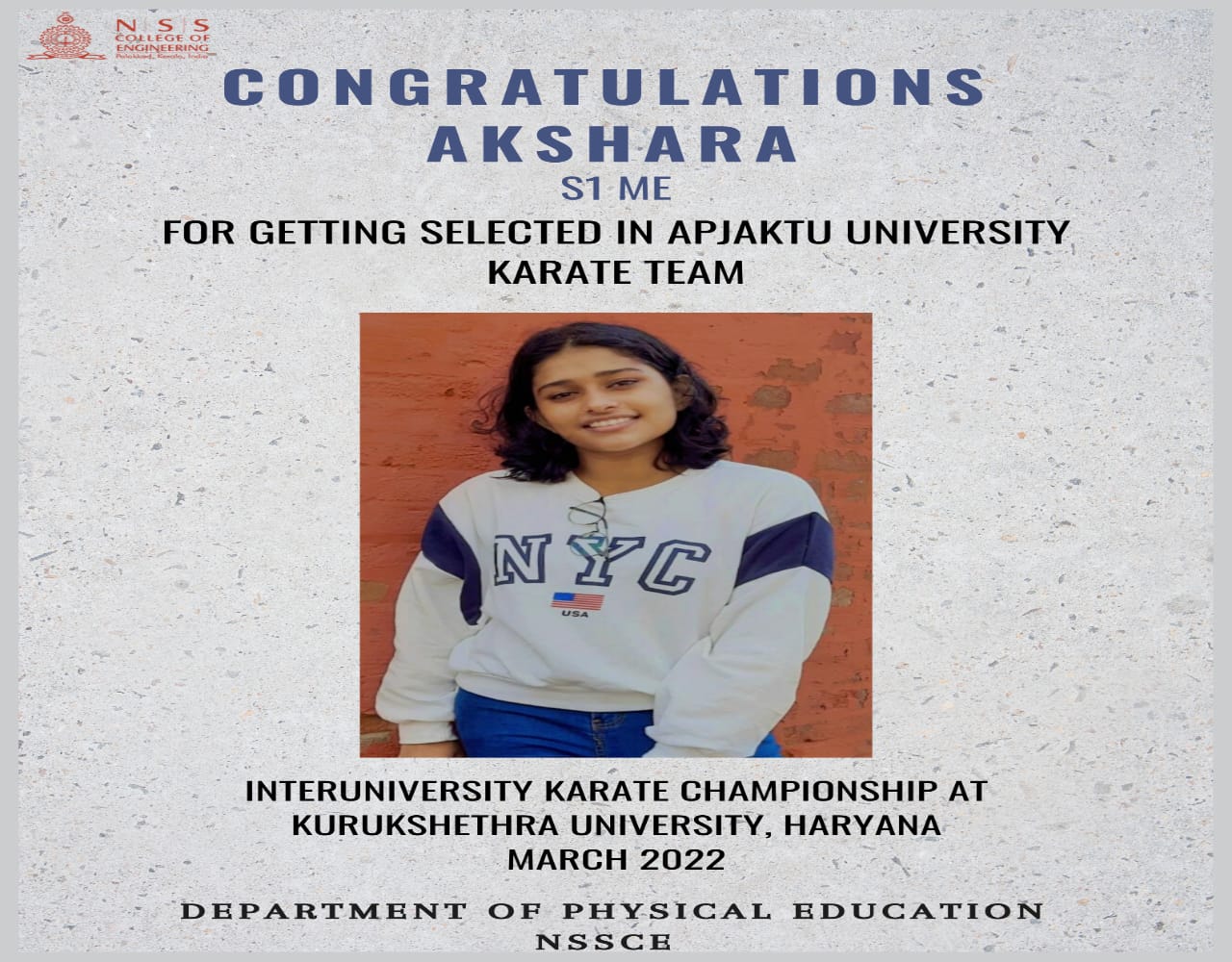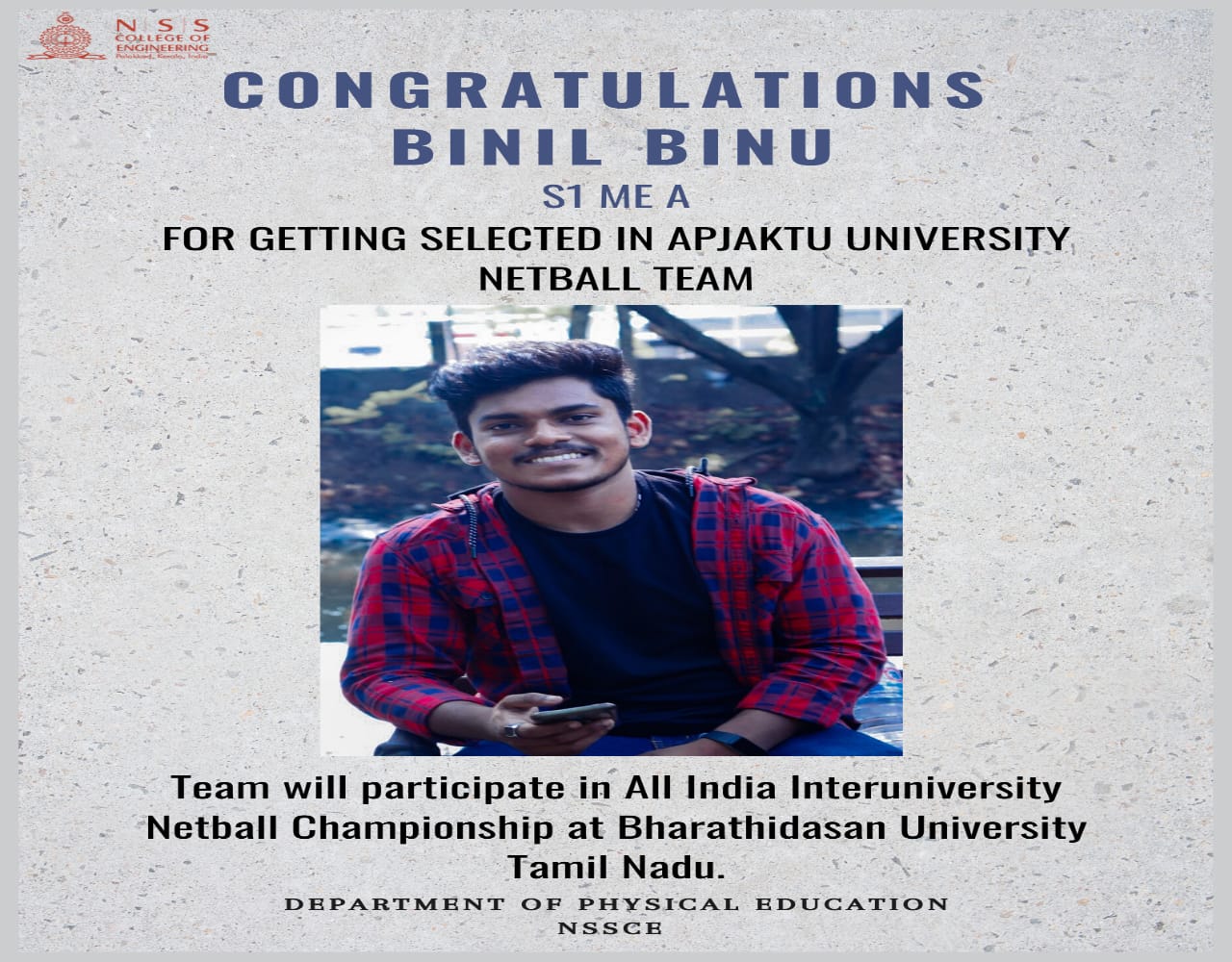 Head of the Department
Dr.RAJESH C.B

rajeshcb@nssce.ac.in
Department of Physical Education
The department of Physical Education has been functioning since 1960, the year when the NSS College of Engineering was established and we are marching towards its goal of excellence. Department of Physical Education is catering the needs of all teaching, non teaching staff and student community in particular. The department has many meritorious achievements in the past and it has been maintaining the same also. Many glittering stars have been trained to flutter their wings from this institution of 50 years of history.
The department of Physical education conducts Programs for students and staff in various sports and games. The college Annual Athletic meet is conducted every year,the students are divided in to four groups based on their accademic year.Since inception we have been intrstrumental in moulding various athletes of international repute like Mr.Sreeshankar.M(Represented India in long jump- Asian indoor Athletics,Tehran,Iran.
The department of Physical Education has been hosting the following activities in every year.
University of Calicut Intercollegiate tournaments
APJAbdul kalam Technological University Intercollegiate tournaments
All Kerala Inter engineering college football tournament
District league cricket Tournament
Panchayath Mela-Panchayath Level Sports &Games
Intramural tournaments in all disciplines.
Cricket tournament for staff .
College Premier league cricket tournament for charity –This novel initiative is operational since 2011, and the amount generated from sponsorship has been spend exclusively for charity.
NSS College of Engineering is having membership in the following Associations.
Palakkad District Cricket Association
Palakkad District Basketball Association
Palakkad District Table Tennis Association
Palakkad District Netball Association
Palakkad District Lawn Tennis Association
Life member in Palakkad Indoor Stadium
Thus our students is having an opportunity to participate in all the official tournaments conducted by these associations and also they can utilise the facilities avialable in indoor stadium palakkad.
By the initiatiative of the Department of physical education NSSCE, Calicut University has sanctioned grace marks for engineering students who excel in sports/games activies organised by University of Calicut.

Mission
Excelling through, continuous motivation by providing ample facilities and training, for molding socially committed sporting engineers of high calibre.
Vision
To engage in relentless pursuit of excellence in Physical education for health and wellness of the society.