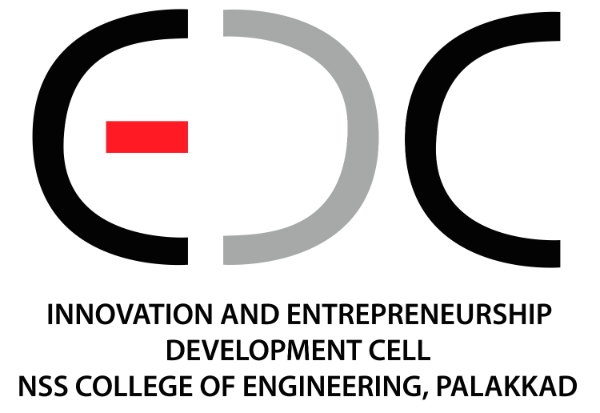 ACTIVITIES OF ENTREPRENEURSHIP DEVELOPMENT CELL- EDC
The Entrepreneurship Development Cell (EDC) of NSSCE has been established with the objective of creating, fostering and promoting the spirit of entrepreneurship among the youth of our college. It is one of the top most EDC in the state with a motto of "BE YOUR OWN BOSS". The cell has already taken rapid strides in cultivating entrepreneurial temper and has succeeded in carving a niche for itself. The cell has organized a plethora of events under its aegis since its inception and these events have witnessed healthy participation from our own students and also from other colleges. The cell was instrumental in creating an environment conducive for entrepreneurial thinking and action through the organization of a variety of programs. It includes entrepreneurship-oriented workshops and events on areas such as idea & innovation competitions, discussions with successful entrepreneurs, business plan contests, case studies, business quizzes, social entrepreneurship issues and solutions etc. The success of these events has boosted our confidence; so that we could mould twenty seven student start-ups under various engineering disciplines.
The major achievement is that Entrepreneurship Development Club (EDC) of our college has been recognized by the Directorate of Industries and Commerce, Government of Kerala on 2 nd September, 2014. It has also been approved by Technopark Technology Business Incubator (T-TBI) on 10 th February, 2015 and later by Kerala Startup Mission on 2016. This will help our college to take a lead role in spreading the message of innovation, incubation and the entrepreneurship among the students in the college and the surrounding region.
The list of activities conducted by Entrepreneurship Development Cell year wise with date, number of participants and venue is listed below.