Welcome to NSS College of Engineering , Palakkad
NSS College of Engineering, Palakkad was established in 1960 with three branches during the second Five-Year plan with the assistance of Central and State Government under the Grand in-Aid scheme. Currently it is one of the most reputed, premier engineering educational institutions in Kerala, managed by Nair Service Society and affiliated to the APJ Abdul Kalam Technological University. At present, the institution offers B.TECH degree courses in six branches and M.TECH degree courses ... Read More
OUR VISION
"To leapfrog into global excellence in technology and education in the present millennium."
OUR MISSION
"To be a premier institution producing self motivated professionals of global standards through quality education to meet the scientific and technological needs of the society".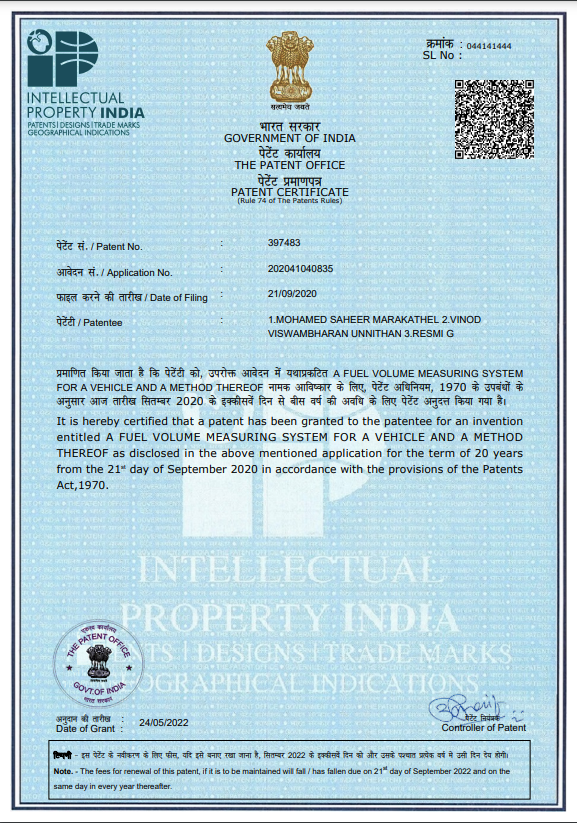 A patent has been granted to the patentees (Dr. Vinod V, Dr. Resmi G, Mr. Muhammed Saheer) for an invention entitled "A FUEL VOLUME MEASURING SYSTEM FOR A VEHICLE AND A METHOD THEREOF"
Coming from a small town in Kerala, NSSCE helped me dream big and gave me the proper foundation to be where I am now. Through my EEE years...
Read More
A college is a place where a student gets moulded to deal with the real world. To be a better professional and to dream to achieve something big is all...
Read More
I'm always indebted to NSSCE for the memorable college experience I have had. Having given me insightful opportunities and experiences...
Read More
Having an encouraging environment is crutial for nurturing curiousity in students. Aspiring engineers in particular need the support...
Read More
I was a student in the 2008-2012 batch of Electronics and Communication Engineering. In 2012, I joined the MTech program in Electrical Engineering ...
Read More
"The world changers & The pillars of future "This is how I would like to entitle an Engineer. A successful engineer needs unassailable foundation ...
Read More
I joined the Department of Electronics and Communication Engineering (ECE), NSS College of Engineering, Palakkad in the year 2007 for my Bachelors ...
Read More
"NSSCE moulds one's growth from amateures to professionals in all dimensions.I am always thankful to the talented and skilled faculties for helping me ...
Read More
Nestled in the foothills of the western ghats in a picturesque and quiet town, over four years of learning and sharing at NSSCE were truly wonder years...
Read More
I always value the inputs from our college in shaping up my outlook towards the Automobile Industry.The technical knowledge gained has helped me in establishing myself in the Industry...
Read More